Uniquely Nagoya! Why is the "Kishimen" so alluring?
What is "Kishimen"?
Unlike regular Udon, 'Kishimen' is a flat type of Udon with a slippery and smoother texture.
Main Ingredient List
Flat type of Udon
Bonito Flakes
Spinach
Boiled fish paste
Japanese leek
Soup
Average Price
JPY 500 - JPY 1,000
So 'Kishimen' is simply just Udon with thinner noodles?
Yes, that is somewhat right!
Kishimen is a flat type of Udon.
I can confidently say that 'Kishimen' is one of the most popular types of "Nagoya-meshi", but many people would probably tell you it is just another type of flat Udon dish.
That is right and we will not deny this fact, but do ponder slightly more and reason out why this dish is actually more popular?
If it is simply just Udon with thinner or flatter noodles, why has it not disappeared into an ocean of regular Udon noodle dishes? There has to be a remarkable difference about 'Kishimen' that makes it more appealing than others.
In actuality, it is a dish that has reached a status that cannot be justified in simple words.
Click here to learn about the best restaurants for Kishimen
Nagoya's Speciality!
The enduring appeal of the 'Kishimen'!
Reasons for the existence and legacy of the 'Kishimen'!
Point1
A Popular Favourite

AFFORDABILITY

Nagoya's 'Kishimen' is a relatively inexpensive dish. Anyone can enjoy this dish at 300yen! This probably explains why 'Kishimen' remains a popular dish amongst many!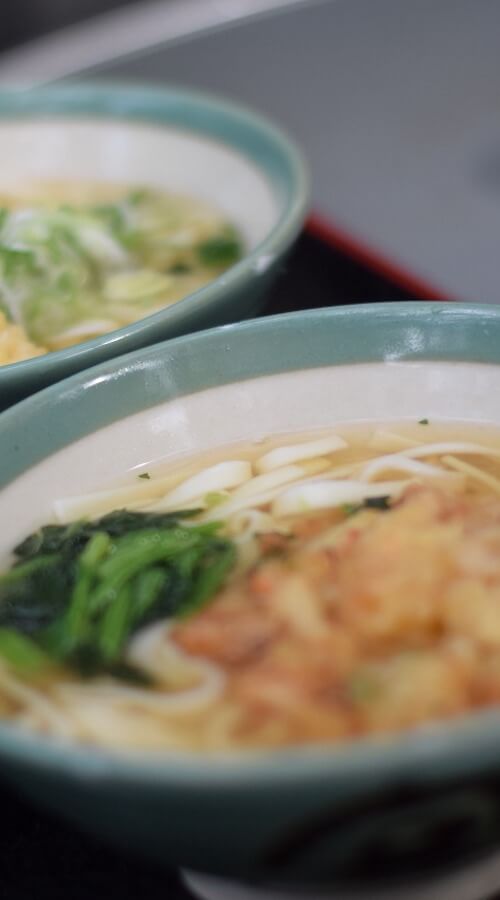 Point2
Slurping 'Kishimen'!

BREAKFAST TIME

'Kishimen' is refreshing and one can enjoy this dish freely without any fuss!
A good start to the day can be made possible with a simple breakfast of 'Kishimen'!
In fact, you can even enjoy a refreshing bowl of 'Kishimen' at many train stations in Nagoya!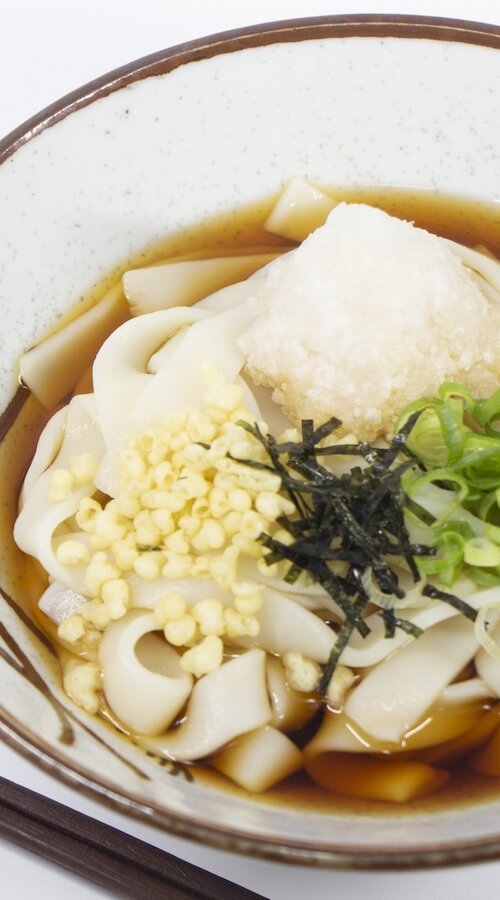 Point3
Flat Textures

A MOUTHFUL

'Kishimen' can be enjoyed effortlessly as each bite offers a distinctive pleasure that is unmistakably striking! Try it for yourself and let us know if you favour 'Kishimen' over a regular bowl of Udon!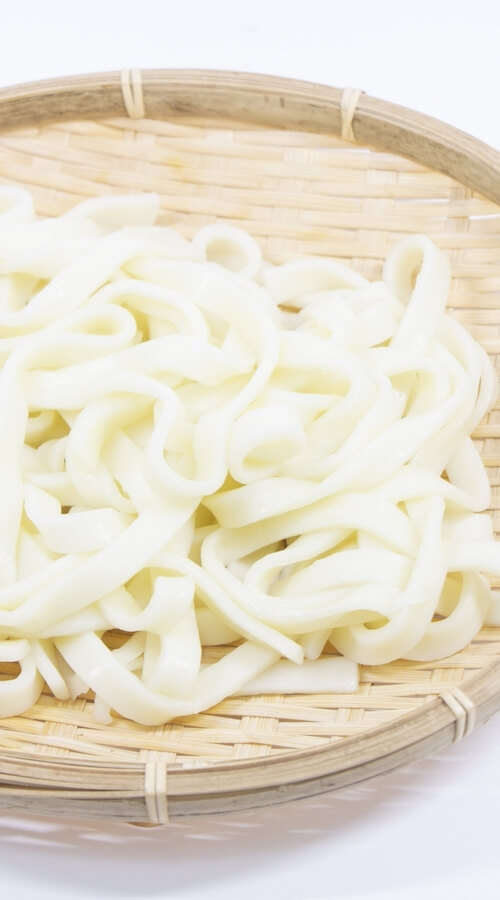 Nagoya Meshi


List of Nagoya specialties

The locals have been in love with their own unique food in Nagoya.
Now it is called "Nagoya Meshi" and it finally came into the spotlight in Japan.
It is a must to try some "Nagoya Meshi", outstanding Nagoya local food specialities when you visit Nagoya!

List of Nagoya specialties