TOP 3 KISHIMEN SHOPS
Showcasing handmade noodles by preserving tradition and legacies from the Edo period,
The most distinctive feature of the Ebisuya is the retention of traditional Nagoya noodle making methods and generational techniques.
Firstly, the handmade noodles are created by mixing wheat flour and salt water.
Secondly, the sauce is unique to Nagoya, a unique blend of "muroaji" broth and "tamari" soy sauce, made from soybeans.
Here you can enjoy specialty udon noodles, iconic to Nagoya.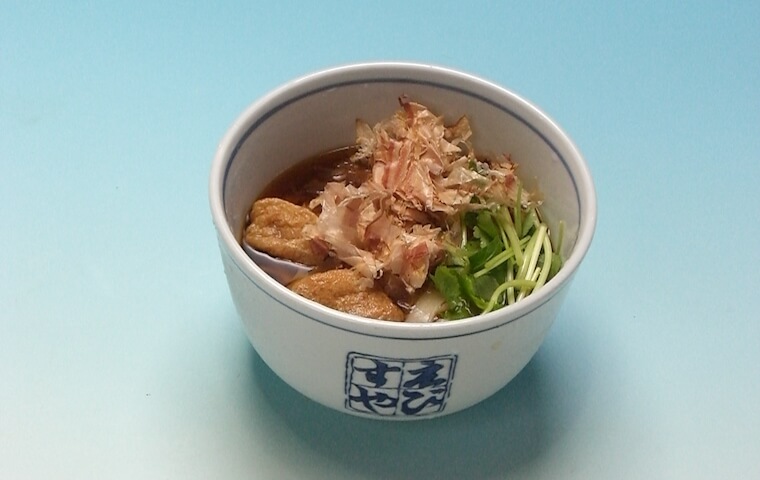 Kishimen - ¥800 (including tax)
Kishimen is a direct reflection of Nagoya's legacy, a dish that has been passed down from generation to generation
At Ebisuya, the kishimen noodles are flat noodles which is only unique to Nagoya.
As you already know, these are handmade noodles made from scratch by the chef himself.
The soup stock is derived from a fish called "muroaji", resulting in a recognisable flavour that belongs only to the region of Nagoya.