TOP 3 MISO NIKOMI UDON SHOPS
The residents of Nagoya will always recommend "Yamamoto-ya Honten" as their top choice for the best miso-nikomi Udon!
Yamamoto-ya Honten is recognised for its famous udon, notably, the miso-nikomi udon.
The restaurant is close to 100 years old, hence its popularity with residents from Nagoya across all generations. No one in Nagoya will disregard its existence nor fame.
It was established in 1907 with customers who visit again and again just to enjoy its beloved miso-nikomi udon.
There is a perfectly good reason for its enduring legacy of over 100 years.
I will take some time to introduce some of its specialties now.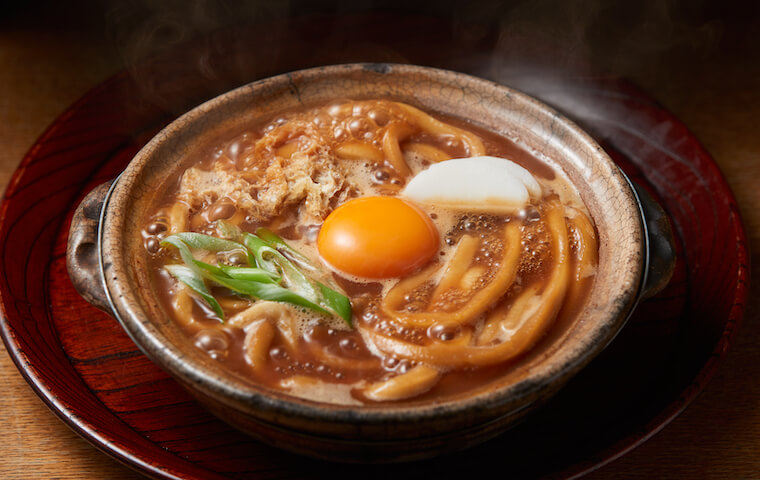 Stewed miso udon noodles - ¥1,078 (including tax)
"Miso-nikomi Udon" with xxxxxx
Yamamoto-ya Honten's signature dish, "Miso-nikomi Udon" has been developed with culinary precision. The noodles, soup stock, miso, and container all play a part to its exclusivity.

The noodles are first and foremost made by hand.
Secondly, the soup stock has been actually blended by a craftsman who has carefully selected the ingredients himself.
Next, the miso is brewed exclusively for Yamamoto-ya Honten and the bowl is a custom-made earthenware container (Donabe) that retains the original flavor of all the ingredients.