The information on this page is subject to change. Please check the official website for the latest information.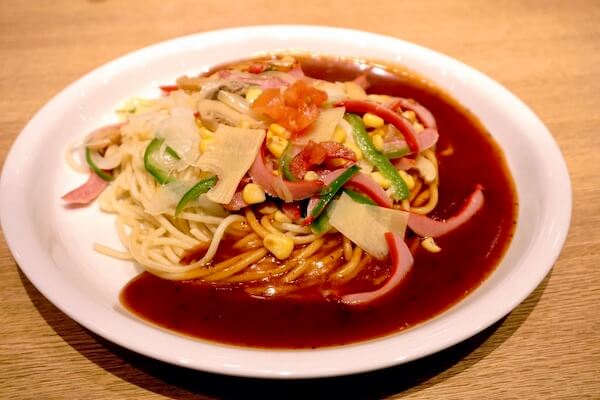 Top 3


Ankake Spaghetti Restaurants
(Nagoya Local Food Specialities)
What is "Ankake Spaghetti"?
The dish consists of extra thick noodles that have been fried in lard and is usually served with a thick sauce, a spicy and peppery paste known as bean paste.
View more
Three carefully selected restaurants! Famous Nagoya "Ankake Spaghetti" Restaurants
Karametei
Comments from SHACHIme
Surely, the owner of Karametei has contributed to the exciting development of the innovative food industry with Ankake Spaghetti leading its way in modern times.
I believe the Karametei has also retained its popularity because of the Ankake Spaghetti as well as a growing and strong appreciation for such a passionate chef-owner.
This dish is known as "Ankake Spaghetti"
Apparently, the owner himself has had no experience in cooking and yet, he created a recipe that has brought great reviews to a dish known as the Ankake Spaghetti.
He has indeed perfected this original recipe from scratch.
Today, the highly successful dish is well loved by everyone!

The Ankake Spaghetti seems to have made a stronger impact than the other specialty dishes or Nagoyameshi.
Surprisingly, at that time, the dish did not have a common name at all.
In fact, the owner concocted this name himself and now the "Ankake Spaghetti" is known for its originality and is raved about most widely. The name gained fame over the TV channels and perhaps, this contributed to the acknowledgement of a unique and original spaghetti dish now known as the famous Ankake Spaghetti.

It is also a popular story that the founder of Karametei, Mr. Shichi started his own restaurant with zero experience as a chef.
With no previous cooking experience whatsoever, he created the delicious tasting Ankake Spaghetti.

The owner of Karametei has not stopped since, actively and creatively developing new items regularly.
Hence, the grand menu is constantly updated with new dishes.
Customers visiting the restaurant can always look forward to trying out new and exciting dishes, and this has become a trademark of Karametei and the owner, always novel and always moving forward with the times.
| | |
| --- | --- |
| Address | 1-191 Takayashiro, Meito-ku, Nagoya-shi, Aichi |
| Opening Hours | 11:00~21:00 (LO 20:30) |
| Regular Holiday | Every Sundays |
| TEL | +81-52-777-7031 |
| Access | The restaurant is easily accessible by foot via a 4-minute walk from exit 1 of the Issha Station on the Nagoya city Subway Higashiyama Line. |
| Credit card | Not available |
| Smoking and Non-Smoking Rooms | Smoking is strictly prohibited inside the restaurant |
| Number of Seats | 30(8 counter seats、7 table seats) |
| Parking Space | 8 |
| Official Site | http://karametei-ankake.com/ |
View more
We've selected three restaurants to introduce you to the best of each cuisine.
Back to the list of Restaurants