TOP 3 HITSUMABUSHI SHOPS
A long-established eel restaurant established in 1873 showcasing the legacy of its Hitsumabushi
Atsuta Houraiken is renowned in Nagoya and retains its top popularity spot simply because the restaurant also pioneered the original style of eating unagi!
If you have some time, please visit Atsuta Houraiken and enjoy its well-loved Hitsumabushi today!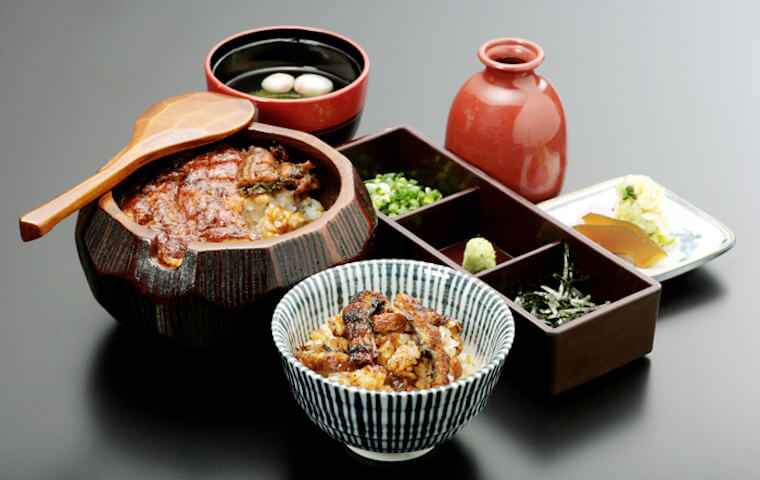 Hitsumabushi - ¥3,990 (including tax)
Atsuta Houraiken's famous "Hitsumabushi"
Hitsumabushi is made by artisans who have perfected the art of handling high-quality eels.
They have mastered the style of grilling this type of eel over binchotan charcoal.
The flavourful sauce with a 140-year history completes the lovely meal.

Today, the immense popularity of Atsuta Houraiken is testament to the legacy of its exceptional Hitsumabushi, unrivalled and inimatable.