The information on this page is subject to change. Please check the official website for the latest information.
Hitsumabushi
Atsuta Houraiken
Atsuta Houraiken (well-established Hitsumabushi[freshwater eel] restaurant)
A long-established eel restaurant established in 1873 showcasing the legacy of its Hitsumabushi
Atsuta Houraiken is renowned in Nagoya and retains its top popularity spot simply because the restaurant also pioneered the original style of eating unagi!
If you have some time, please visit Atsuta Houraiken and enjoy its well-loved Hitsumabushi today!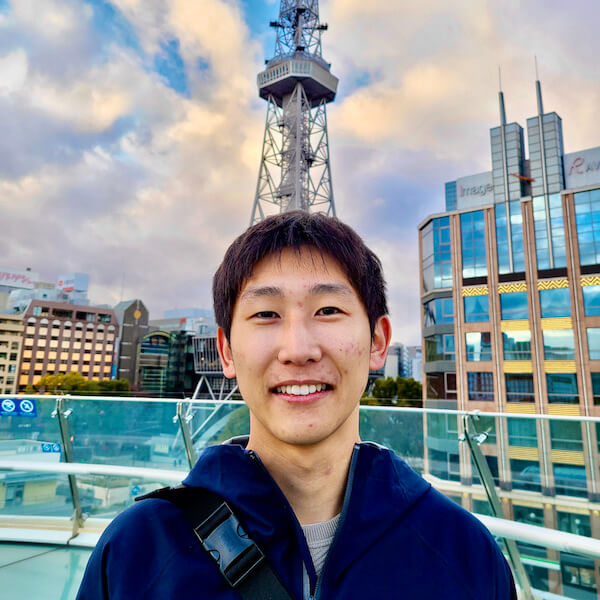 Comments from SHACHIme
In addition, I am excited to also recommend Atsuta Houraiken for its wonderful atmosphere.
Its Japanese-style façade, both exterior and a stylish interior, contributes to a most pleasurable dining experience!
Recommended dishes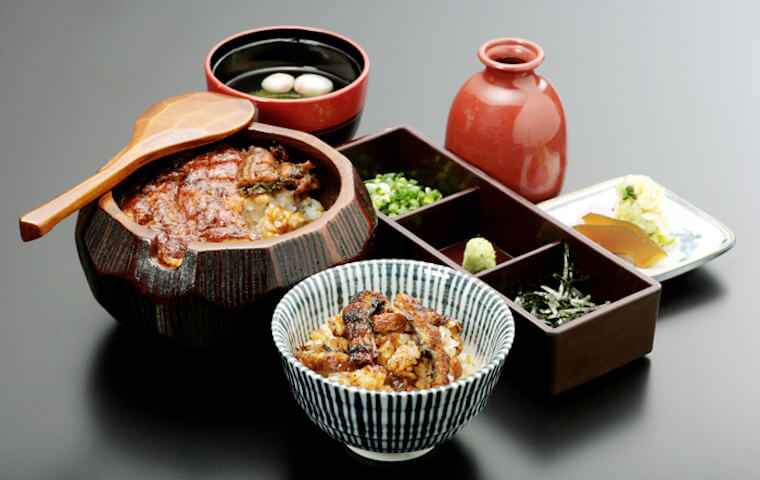 Hitsumabushi - ¥3,990 (including tax)
Atsuta Houraiken's famous "Hitsumabushi"
Hitsumabushi is made by artisans who have perfected the art of handling high-quality eels.
They have mastered the style of grilling this type of eel over binchotan charcoal.
The flavourful sauce with a 140-year history completes the lovely meal.

Today, the immense popularity of Atsuta Houraiken is testament to the legacy of its exceptional Hitsumabushi, unrivalled and inimatable.
The charm of Atsuta Houraiken
The secret sauce that has been preserved for 140 years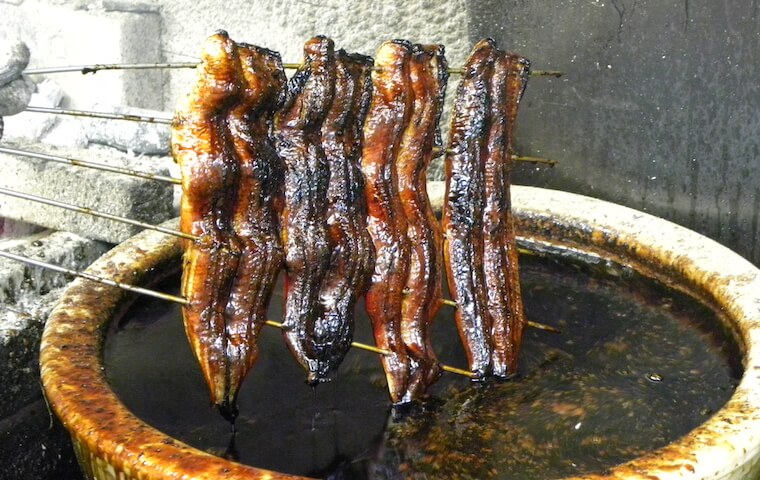 The secret sauce
The secret recipe has been passed down from generation to generation, since the establishment of the company.
It is impossible to imitate this legendary sauce with its long historical background.
The skill of grilling high-quality eel to perfection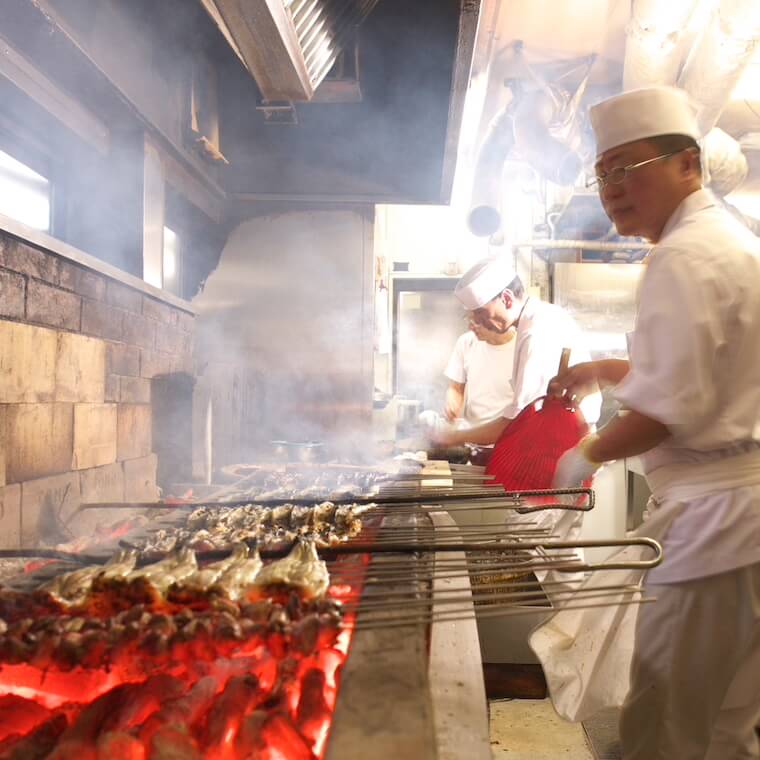 Craftsmanship
This skill of handling an eel, of grilling it to its perfection is key to the chef who would have mastered the craft of creating the ideal Hitsumabushi.
In the absence of a well-trained chef, the ideal Hitsumabushi will be elusive, regardless of its sauce or quality of the eel.
At Atsuta Houraiken, only the best eels are served of course, each individually grilled to its supreme perfection.
A bowl of Hitsumabushi is served up flawlessly, even to the most notable critics!
A calming and cosy Japanese atmosphere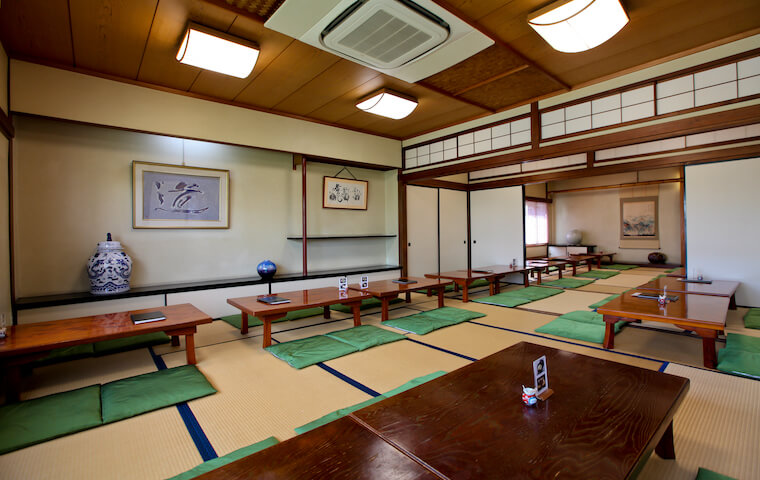 Interior
Please take a closer look at this restaurant.
I am so thrilled to be able to enjoy my very own exclusive Hiitsu-Mabushi in such a beautiful space.
MENU
GALLERY
Online Shop
DETAILS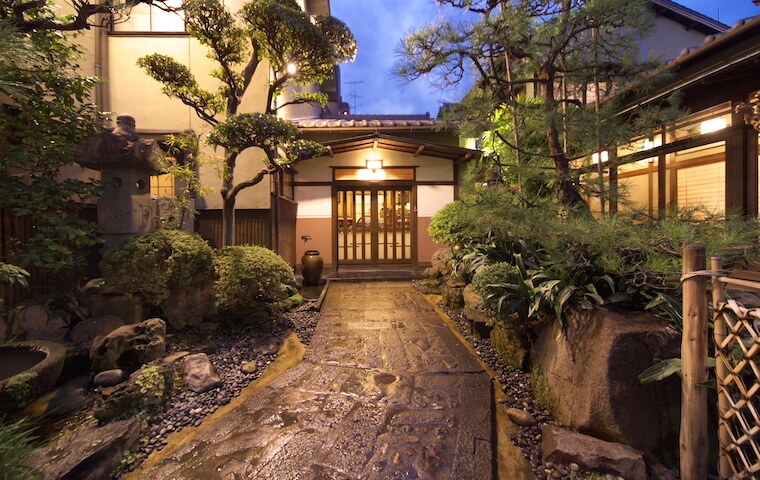 Atsuta Houraiken, Honten(Main Restaurant)
Address
503 Godo-chō,Atsuta-ku,Nagoya-shi, Aichi 456-0043
Opening Hours
11:30~14:00(L.O.)16:30~20:30(L.O.)
Regular Holiday
Every Wednesdays, 2nd and 4th of Tuesdays will be closed.
(If they falls on a national holiday, it is open)
TEL
+81-52-671-8686
Access
The restaurant is easily accessible by foot via a 3-minute walk from exit 4 of the Tenmacho Station on the Nagoya city Subway Meijo Line.
Payment Mode
Credit cards are accepted
VISA, MASTER, JCB, etc. Debit cards are not accepted
Foreign Language Support
A foreign language menu is available upon request
Cutlery
Knives, forks and spoons are all available
Smoking and Non-Smoking Rooms
Smoking is strictly prohibited inside the restaurant
Number of Seats
180
Parking Space
40
Official Site
https://www.houraiken.com/english/
Google Maps
Related store information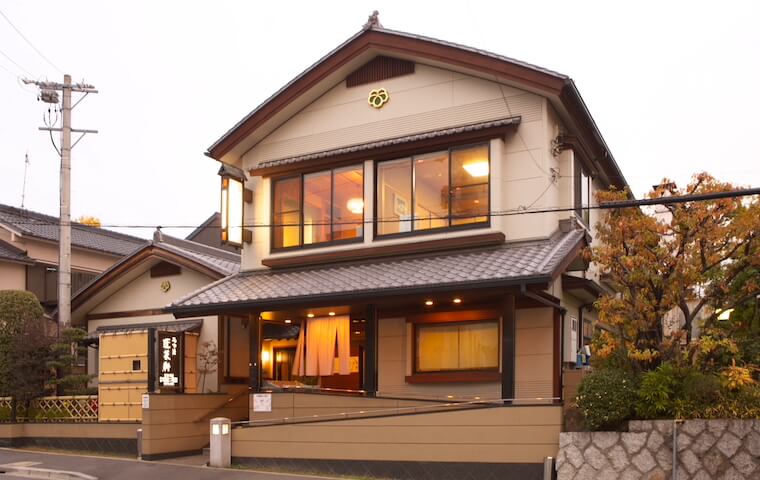 Atsuta Houraiken, Jinguten
2-10-26 Jingu Atsuta-ku, Nagoya
11:30~14:30 / 16:30~20:30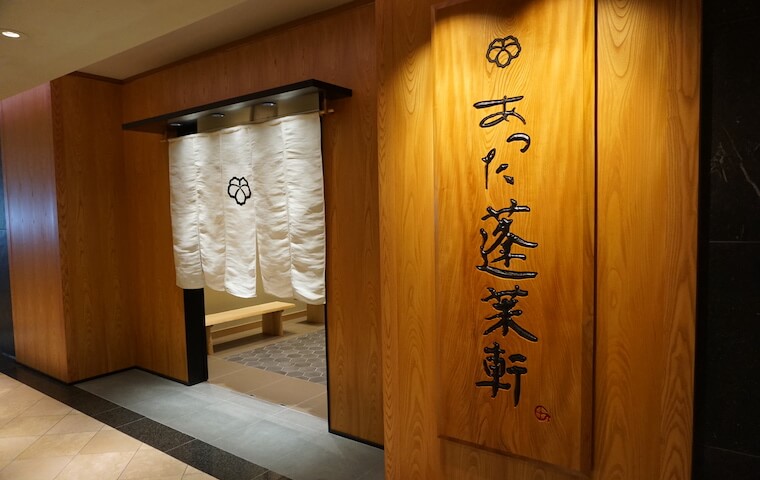 Atsuta Houraiken, Matsuzakayaten
10F South 3-30-8 Sakae,Naka-ku,Nagoya
11:00~14:30 / 16:30~20:30
[Saturdays, Sundays, and holidays] 11:00~20:30(L.O.)
View more