TOP 3 CURRY UDON SHOPS
Hot curry noodles cooked in an earthenware pot or "donabe"
Usually, a bowl of curry udon in Japan is served in a regular bowl.
However, the dish of curry noodles at Syachi-ichi is cooked in an earthenware pot and served directly in a pot.

At Syachi-ihi, this particular bowl of hot curry "nikomi" udon is exceptionally delicious.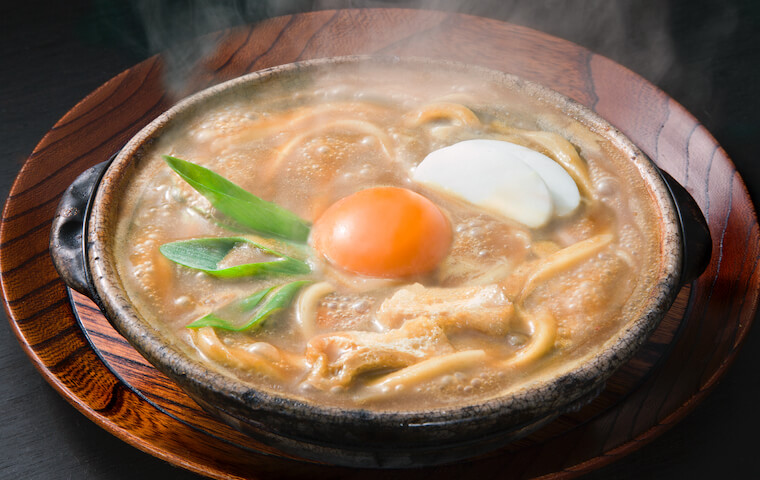 Stewed Curry Udon - ¥830 (including tax)
The broth of the curry udon noodles is a unique combination of bonito, horse mackerel and chicken bones, accessorised with a dash of curry spice.
The result of this eclectic mix is a rich and flavourful curry roux that arouses you with its exotic spices and robust taste.