The information on this page is subject to change. Please check the official website for the latest information.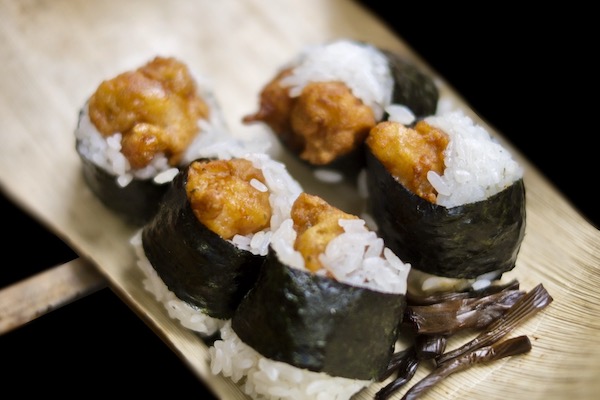 Top 3


Tenmusu Restaurants
(Nagoya Local Food Specialities)
What is "Tenmusu"?
Tenmusu is a delicious rice ball filled with shrimp tempura which is smaller than a regular rice ball and can be eaten cold.
View more
Three carefully selected restaurants! Famous Nagoya "Tenmusu" Restaurants
Tenmusu Senju
Comments from SHACHIme
I would like to identify them as shrimp rice balls but they are simply too delicious that I have to find another most descriptive way of introducing them to you!
They seem to be rather well-liked by tourists too!
You can buy them at Centrair (Central Japan International Airport) and at the Osu Shopping Arcade!
Tenmusu is basically a miniature local gourmet food item.
"Tenmusu" is a popular Nagoya food item that is eaten when you are riding on the Shinkansen or bus. It can be packed and brought back to the hotel too.
The brand of "Tenmusu Senju" is popular for its delicious "Tenmusu".
There are several stores located at the Osu shopping district which is also a popular tourist spot, and at Centrair, the international airport located in the Aichi Prefecture.
Address
〒460-0011
4-10-82 Osu,Naka-ku, Nagoya
Opening Hours
8:30〜18:00
Regular Holiday
Tuesday and Wednesday
TEL
+81-52-262-0466
Access
The restaurant is easily accessible by foot via a 3-minute walk from exit 10 of the Kamimaedu Station on the Nagoya city Subway Meijo Line.
View more
We've selected three restaurants to introduce you to the best of each cuisine.
Back to the list of Restaurants