The information on this page is subject to change. Please check the official website for the latest information.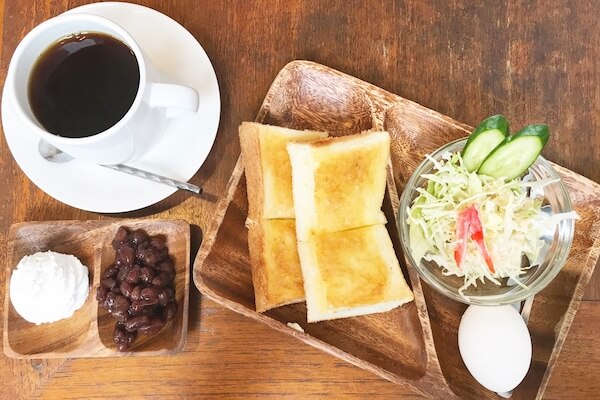 Top 3


Morning Service Restaurants
(Nagoya Local Food Specialities)
What is "Morning Service"?
This is a type of service offered at most coffee shops in Nagoya and is served only in the mornings.
If you order a drink during the morning hours, you get a free toast or a piece of boiled egg.
View more
Three carefully selected restaurants! Famous Nagoya "Morning Service" Restaurants
We've selected three restaurants to introduce you to the best of each cuisine.
Back to the list of Restaurants