The information on this page is subject to change. Please check the official website for the latest information.
Ebisenbei
Ebi Senbei no Sato
Ebi Senbei no Sato (well-established Ebisenbei restaurant)
"Ebi Senbei no Sato," the most popular shrimp crackers with the most number of flavors!
These popular shrimp crackers from Nagoya known casually as "Ebi Senbei no Sato" are available in a wide variety of flavors.
Almost everyone from the Aichi Prefecture will promote the brand name of "Ebi Senbei no Sato".
It is located in Centrair (Chubul Japan International Airport), the gateway to Nagoya by air, and also at the Nagoya Castle, a major tourist attraction, so do stop by if you are nearby!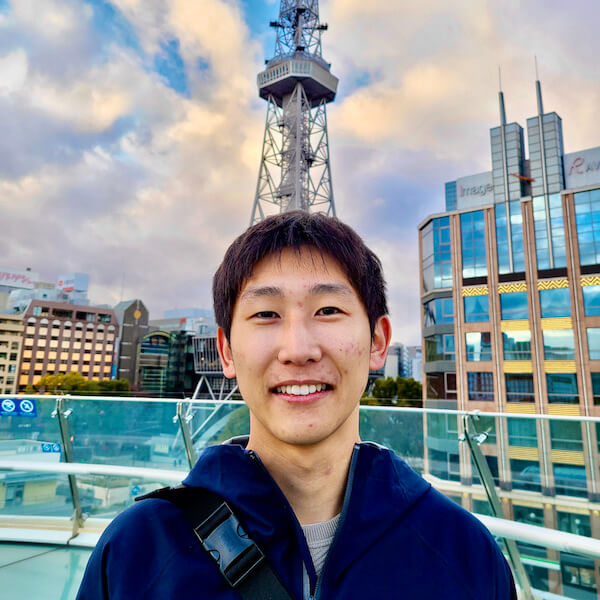 Comments from SHACHIme
I am here to emphasize that shrimp-flavored crackers are not the only crackers available!
There are creative varieties in plum, wasabi and cheese flavors too!
The garlic mayonnaise flavor is most interesting to me and it is my own personal favourite!
Recommended dishes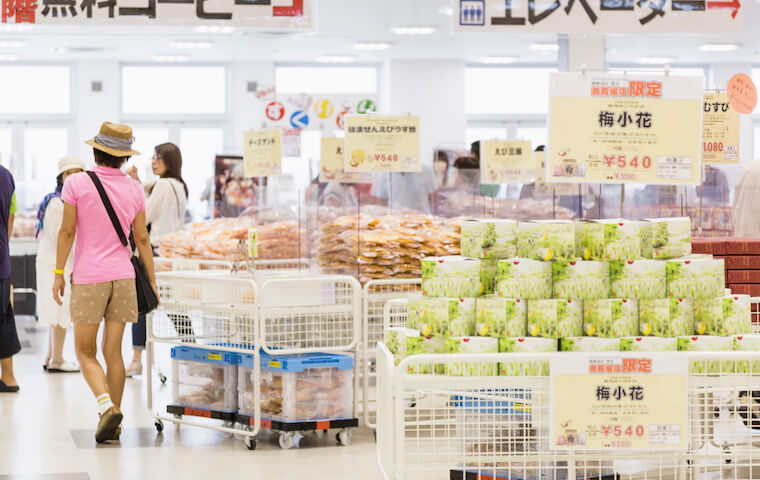 Find your favourite cracker today!
As I have mentioned, the multiple flavors are plenty but what is most interesting to note is the shape of each cracker.
You will notice that some of the crackers are formed with their shrimps kneaded within the crackers.
Some other crackers actually resemble the shape of an actual shrimp.
The range is varied, from plum, wasabi, curry, and many more other exciting flavors!
Fans of Ebi Senbei no Sato will definitely have their preferred choice of crackers!
In addition to shrimp, there are also crackers made with squid and octopus too!
SHACHIme Select! Recommended products from Ebi Senbei no Sato
Garlic Mayonnaise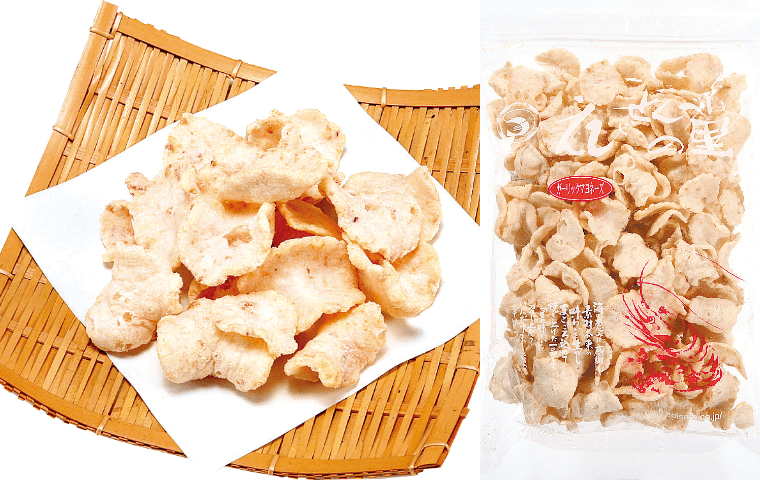 Garlic Mayonnaise - ¥540 (including tax)
My top choice is "Garlic Mayonnaise"!
The aroma of garlic and the taste of sweet mayonnaise exploding in your mouth is simply irresistible!
The use of garlic as an accent is a clever move, rendering this flavored cracker rather addictive actually, as it is neither overpowering nor overwhelming by itself.
Wasabi Kobana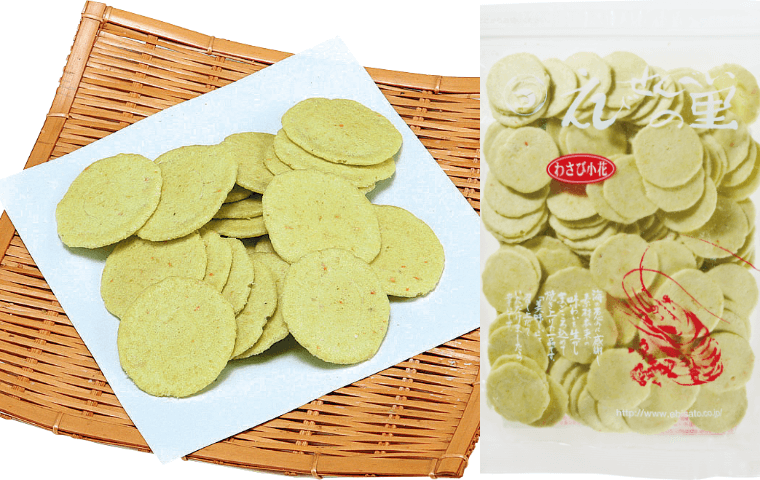 Wasabi Kobana - ¥540 (including tax)
The Wasabi Kobana is another cracker with the flavor of pungent wasabi.
Again, it is another addictive cracker to enjoy if you love wasabi.
Ebisen Iroiro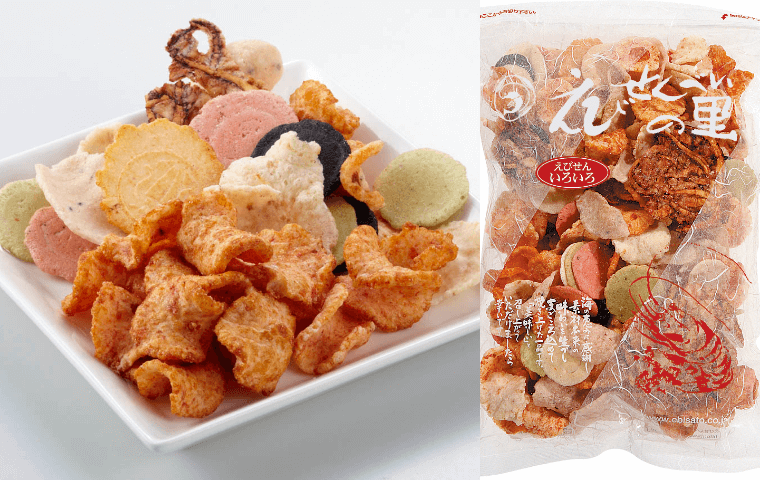 Ebisen Iroiro - ¥540 (including tax)
This variety pack allows you to enjoy the huge range of shrimp crackers all at once and if you are unsure of which type and flavour to focus on, this is definitely a safe recommendation.
GALLERY
Online Shop
DETAILS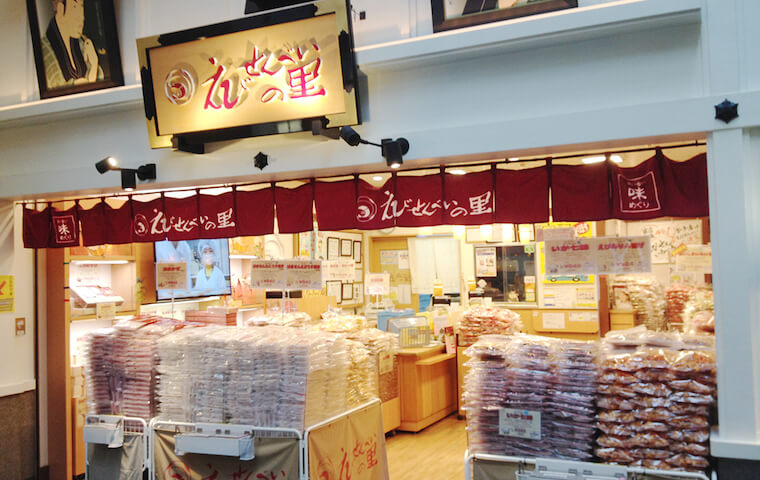 Ebi Senbei no Sato, Centrair-ten
| | |
| --- | --- |
| Address | Terminal 1 Sky Town, Centrair |
| Opening Hours | 8:00〜21:00 |
| Regular Holiday | Open everyday |
| TEL | +81-569-38-0248 |
| Access | Centrair (Chubul Japan International Airport) |
| Official Site | http://www.ebisato.co.jp/ |
Google Maps
Related store information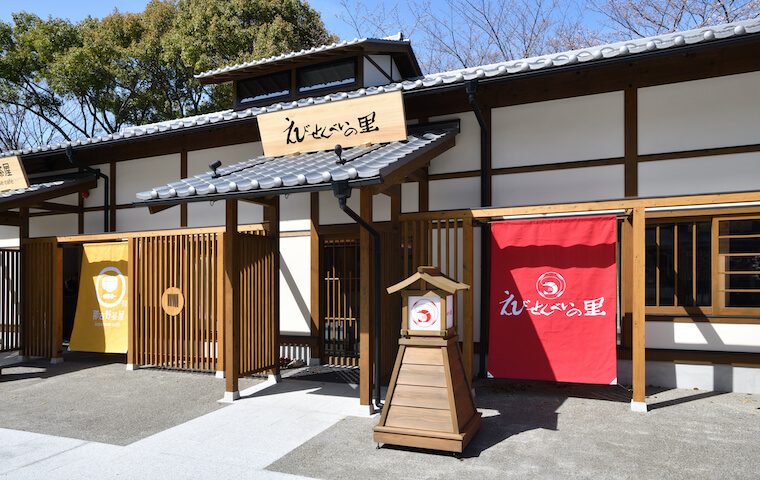 Kinshachi-Yokocho
1-2-4 Sannomaru, Naka-ku, Nagoya
Same as Nagoya Castle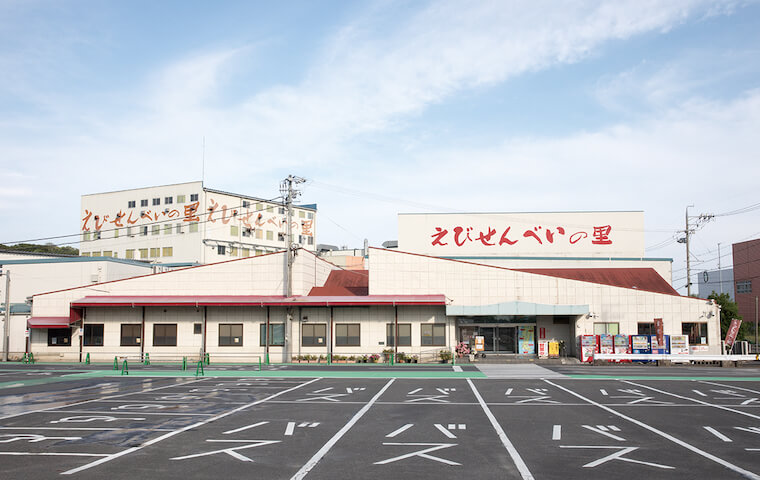 Mihama Main Store
52-1 Kitagatakittanagare, Mihama-cho, Chita-gun
8:00~17:00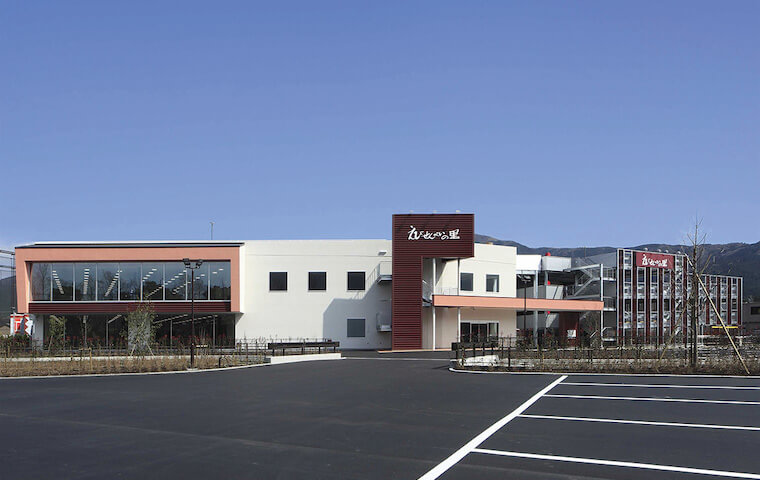 Gotenbaten
1234-1 Higashitanaka, Gotenba, Shizuoka Prefecture
10:00~18:00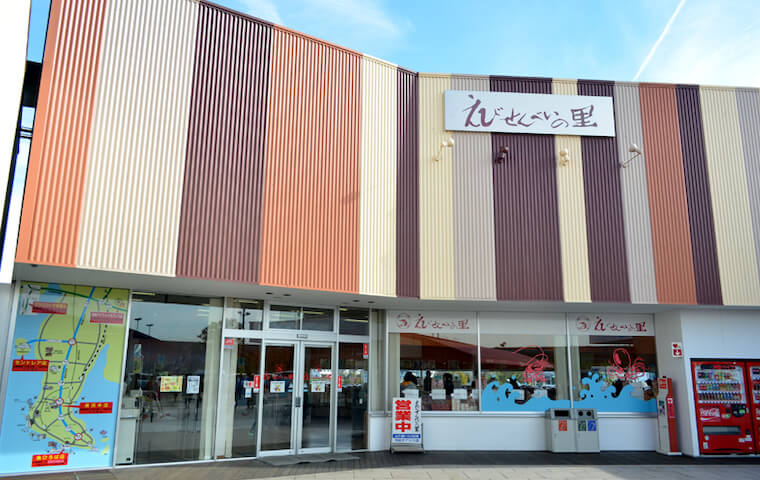 Kariya-Oasis
55 Yoshino, Higashizakai-cho, Kariya
7:00〜22:00
View more